#AI #Evangelicals #Good #Gospel #news #remain #tech
Related
Stem Cell Bill's Bad (Or Providential?) Timing
Plus: Surgeon general nominee's Methodist work under fire, Time interviews Rowan Williams, church building conflicts, and other stories from online sources around the world.
Compiled by Ted Olsen
Trending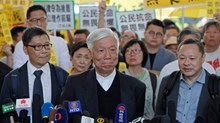 Hong Kong Pastor Facing Prison Preaches the Sermon of His Life
The Baptist leader, convicted for his role in the Occupy Central and Umbrella Movement protests, takes the stand with a biblical defense for human rights and civil disobedience.
Kate Shellnutt
From the Magazine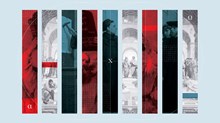 Theology of the Future
Bible scholars, theologians, and philosophers used to work together. N.T. Wright believes they need to do so again.
N. T. Wright
Editor's Pick
Palm Sunday and the Gift of Disillusionment
How the story of Jesus' triumphal entry—and my chronic pain diagnosis—helped me trade in false hopes for a truer picture of God.
Jonathan Merritt