#allegedly #antiSemitic #Galloway #George #sacked #talkRadio #tweet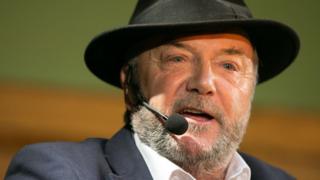 George Galloway has been sacked by talkRadio after sending an allegedly anti-Semitic tweet.
The former MP posted on the social media site after the Champions League final between Liverpool and Tottenham on Saturday night.
He praised Liverpool's win, before adding: "No #Israël flags on the Cup!" – appearing to reference Tottenham's strong links with the Jewish community.
On Monday, the radio station said it had terminated his weekly show.
Mr Galloway hit back at his former employer, tweeting: "See you in Court guys."